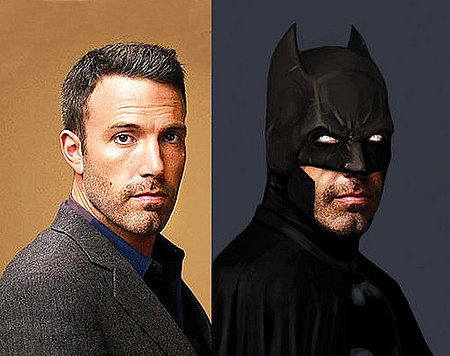 For comic book fans, some of the biggest news of the past year was that Ben Affleck would take up the role of Batman in the next Man Of Steel film. The news of a Superman-Batman collaboration alone was fairly explosive on its own. And following a relatively brief period of speculation on who might take up the role of the Caped Crusader, the Affleck news set the Internet ablaze for weeks.
So, what exactly has Affleck signed on for? Is it a good idea with the potential to launch a successful franchise? Is it a disaster waiting to happen and an insult to Christopher Nolan's incredible Dark Knight trilogy? Our thoughts on these questions and more are below!
What Has Ben Affleck Agreed To?
Right now, no one is 100 percent sure what Affleck's agreement to play Batman entails. What we know for certain is that Affleck will play the Caped Crusader—likely in a somewhat limited role—in the 2015 follow-up to Zack Snyder's Man Of Steel film. However, the International Business Times recently speculated that Affleck's agreement may go well beyond 2015, encompassing a fresh Batman trilogy as well as additional follow-ups and collaborations with Superman. Wow.
Is Ben Affleck The Right Man For The Job?
When Ben Affleck was announced as the next Batman—even after Argo launched him to a new career peak—most fans were immediately up in arms. But now that the dust has settled a bit, it seems as if the real outrage was in anyone playing Batman so quickly after Nolan's franchise concluded. Affleck himself may be a pretty decent pick, though, in the end.
To begin with, he's exactly the right physical type, and he's also been hitting the gym even more lately to beef up. But going beyond that, Affleck has demonstrated the kind of quiet, brooding strength that defines Batman. He can also pull off the boisterous arrogance that can at times represent Bruce Wayne. For the quiet strength, check out Argo, or even The Town, both of which show Affleck in full control, but never over-the-top. For a bit of Affleck's action chops, take a look at Smokin' Aces. This wasn't the most popular film, which means you may have missed it. The movie's actually currently available at Picturebox Films, an online streaming service with a fluid selection of films, and it's worth a watch if you want a more comic book-style look at Affleck. And for Bruce Wayne-style charisma, take a look at the (critically slammed) Runner Runner in which Affleck himself was, while nefarious, quite enjoyable. All
in all, he may not be a bad pick all things considered.
Is There Disaster Potential?
Of course there is, but it's not Affleck's fault. The dirty little secret in the room is that Man Of Steel was, quite simply, not a good film. Where Nolan's Dark Knight franchise thrived on character conflicts and situational drama, Snyder's Man Of Steel fell into mindless action for the sake of action. There's always the chance that Affleck himself offers a fine take on Batman while films themselves simply aren't up to snuff.