Seeds is written and illustrated by Ross Mackintosh, and is the autobiographical story of how he and his family were affected by his father's cancer; beginning with the diagnosis, then taking us through the journey of his father's decline. It promises to be an incredibly powerful book, and one that so many (too many) people will be able to relate to. If you think that comic books and graphic novels are for children and only feature capes and tights, this may be the book that opens your eyes to sequential art.
Published by Com.x Comics, Seeds is due for release in April.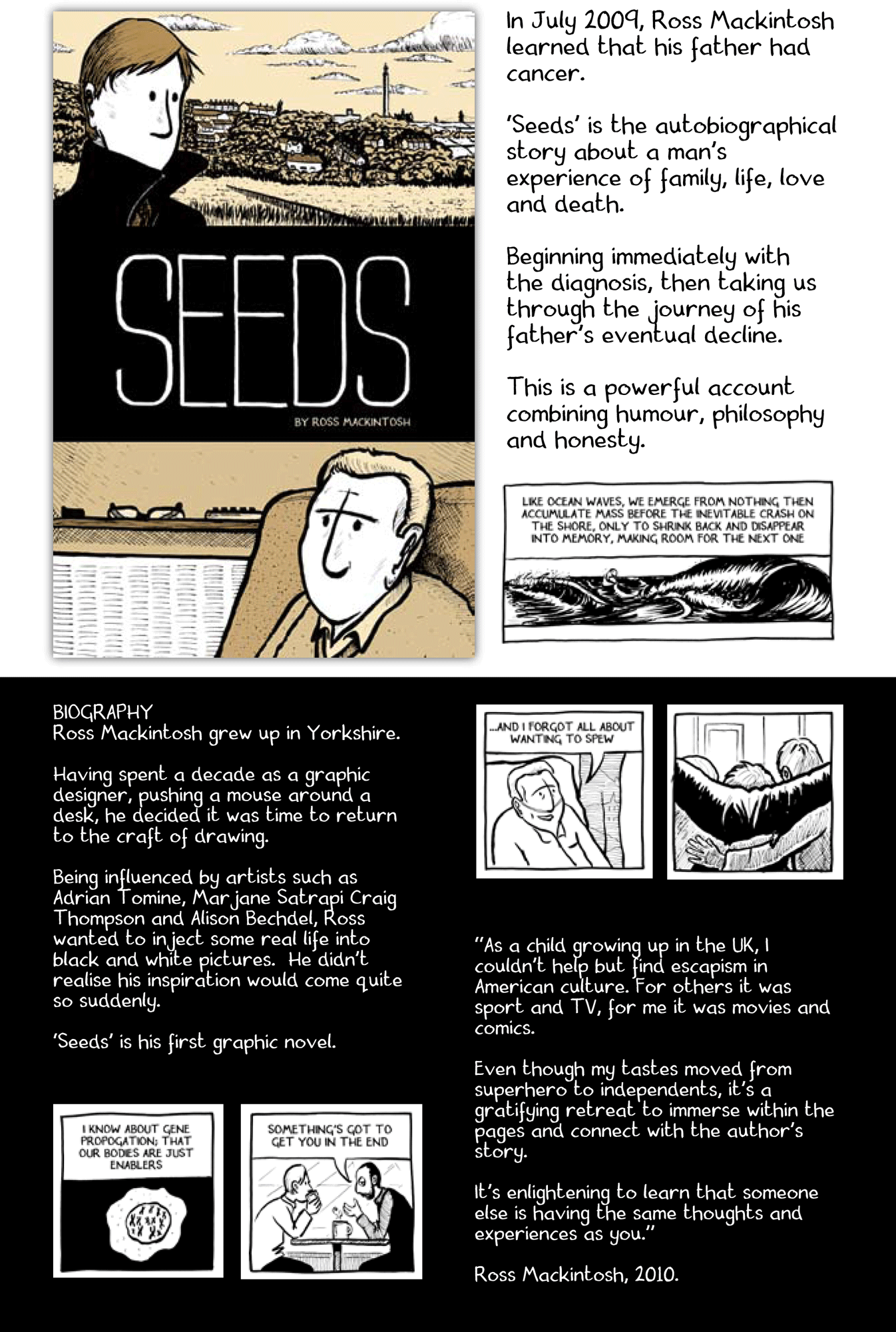 Review | Castro – A Graphic Biography
Interview | Marc Ellerby of Chloe Noonan Fame
The Good Comic Books Podcast #5
The Comix Reader #2 Mega-Launch
Introducing The Sorry Entertainer!
Preview | Infinite Vacation #2