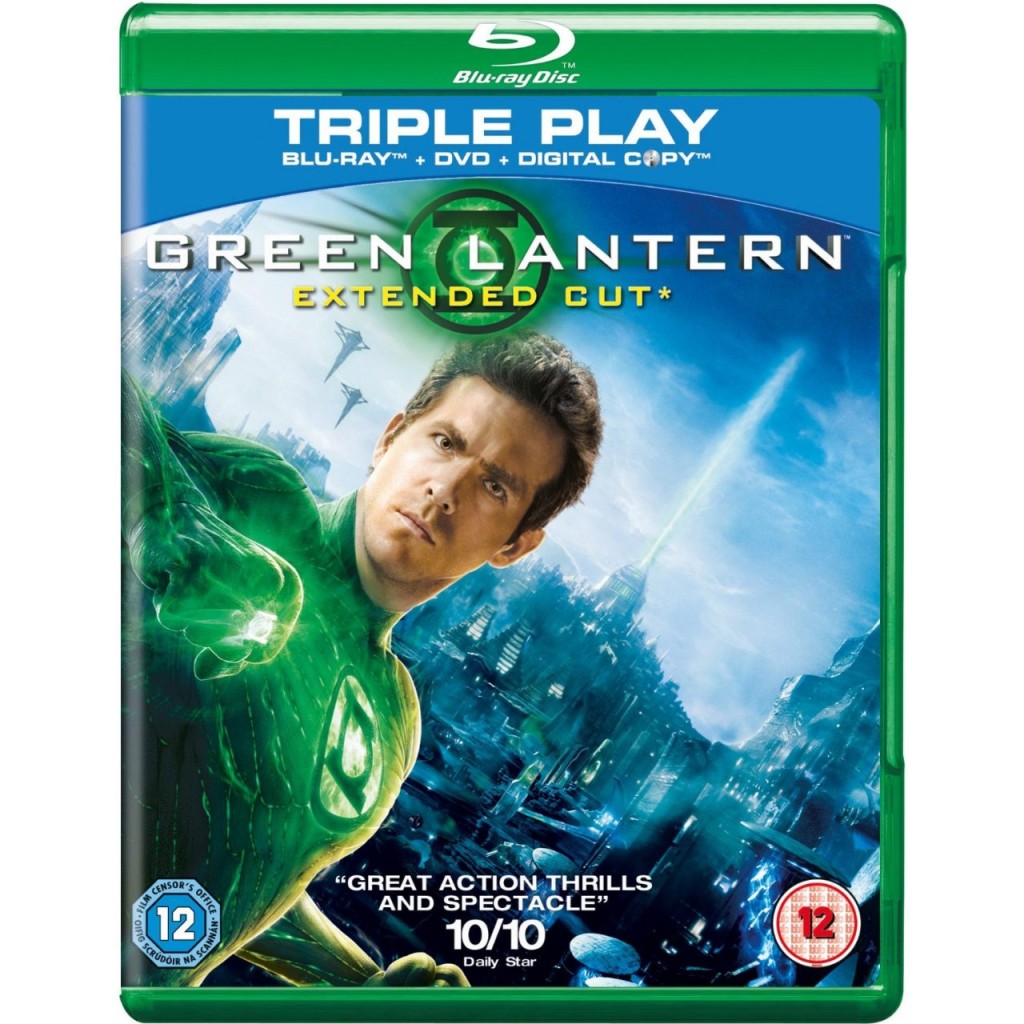 Anyone who visits this site regularly will know that we were all fans of the Green Lantern film that was released earlier this summer (Check out our review HERE), which turned out to be contradictory to about everyone else on the Internet!
In preparation for the home entertainment release Warner Bros' UK distribution arm have released the details of the Blu-Ray and 3D Blu-Ray extras and the cover art for both Blu Ray release formats and the DVD release. And yes, it does come in a green case!
Both the Blu-Ray and 3D Blu-ray will come with a DVD and digital copy of the film. The Blu-Ray extras will include:
MMM and Picture in Picture Focus Pods
The Art of Green Lantern
Weapons Hot: The U.C.A.V. Dog Fight
Reinventing the Superhero Costume
Ring Slinging 101
We Are the Corps
Acting Under 10 Pounds of Silicone
Guardians Revealed
When Parallax Attacks
The Universe According to Green Lantern
Ryan Reynolds Becomes the Green Lantern
Deleted Scenes
Justice League #1 Digital Comic
Preview of Green Lantern: The Animated Series
The Blu-Ray release will also include an extra 8 minutes of footage, get back to us with your thoughts on where this extra footage could fit and check out the cover art for all three releases below.