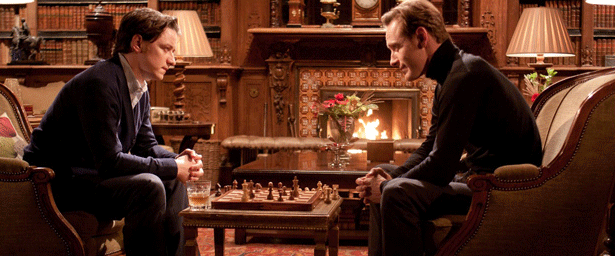 Poor old Bryan Singer, he barely turned his back for a minute in 2006 and then X-Men: The Last Stand happened and ruined all his hard work! And the less said about X-Men Origins: Wolverine the better… But now Fox are back to try and revive the X-Men franchise (and keep hold of the license they own on the property) with the full involvement of original director Bryan Singer who produces alongside British director Mathew Vaughn (who tore up the screen with Kick-Ass just last year). So, can Singer and Vaughn breath new life into this flagging franchise?
Well the answer to the above non-rhetorical question is a yes! Vaughn and Singer take the action right back to the beginning of the X-Men, finding Professor X and Magneto as young men only just forming their opposing ideas surrounding the world, mutants and their relationship with humans. To say the storytelling moves at a brisk pace would be an understatement, barely staying in one location for longer than 3-5 minutes through the first half of the film, Vaughn and his co-writers (including regular collaborator Jane Goldman and the guys who wrote Thor) cover a lot of ground fast, both in terms of character, story development and physical miles; in the first half hour the action moves from Germany to America, then on to Argentina.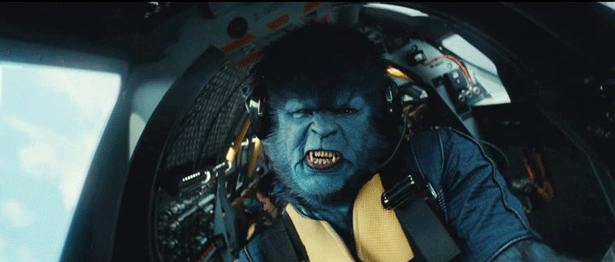 It's never an easy job to balance such a large cast in an action film, and for the most part Vaughn and his co-writers manage to do this juggling act quite well, it would have been nice to flesh out Oliver Platt's CIA agent and find out a little bit more about Shaw's henchmen (Emma Frost was hideously under-developed – ED). Apart from a lag in the second act the script is kept pretty tight throughout, although the film does take a long time to bring all the main players together, the third act picks up nicely with a classic rocky influenced training montage.
Vaughn completely indulges himself in the style, fashion, design and even social customs (basically sexism) of the 1960s. His camera constantly glides into rooms and cuts to wide shots whenever possible, showing off the detailed and fine looking production design. The costumes are also incredible well detailed and varied; this all gives the film a real feel of a quality production, and really invites the viewer into the X-Men world. Just like Xavier's first recruits, the film bursts with a huge amount of youthful energy, from the fast paced editing to the kinetic camera work.

Obviously there was a huge amount of pressure on Vaughn to cast the right actors in the two principle roles, and for the most part I think he did a good job. Both Fassbender and McAvoy give very nice performances, especially Fassbender as a pre-Magneto Eric. Neither tries to imitate their older counterparts and both find their own voices through the characters. It's also very easy to see that Kevin Bacon relishes the chance to play a villain, and fantastically hams it up at every moment possible, whilst still providing the film with a strong central villain. Emma Frost though, was hideously mis-cast – ED.
X-Men: First Class is a pretty typical summer blockbuster, full of loud noises and big explosions (considering the tight production schedule, the effect shots are pretty impressive). Vaughn manages to nicely hold the balance between character development and action throughout. Vaughn also definitely achieves the James Bond influenced globe-trotting adventure tone he first spoke about before production, although a few more jokes wouldn't have gone amiss. The X-Men franchise has now been revitalised, expect the second installment in cinemas soon… maybe they could call it X-Men: Second Class? Emma Frost was crap though – ED.
Will Pond.
X-Men: First Class | Poster Boys
X-Men First Class Trailer
Joss Whedon's Astonishing X-Men
Review | The Adventures of Tintin
News | The Avengers Trailer
Review | Captain America: The First Avenger
Death of Spiderman | Part 14
Preview | Ultimate Comics X-Men #1