When I excitedly took my seat in the 02 Arena to see Batman Live, I should have guessed the tone of the proceeding show by the t-shirt being worn by the guy sitting next to me, when was the last time you saw a Batman Forever shirt? You know, the one with the Riddler's question mark wrapped around the bat symbol, it's a classic. There was a lot of buzz going around before the August premier in Birmingham that Batman Live would be an expensive dud (like the bad taste from Spiderman: Turn off the Dark had managed to make it across the Atlantic) but judging from the audience reaction at the performance I attended, I can say that this show is no dud, rather loads of fun and a great laugh.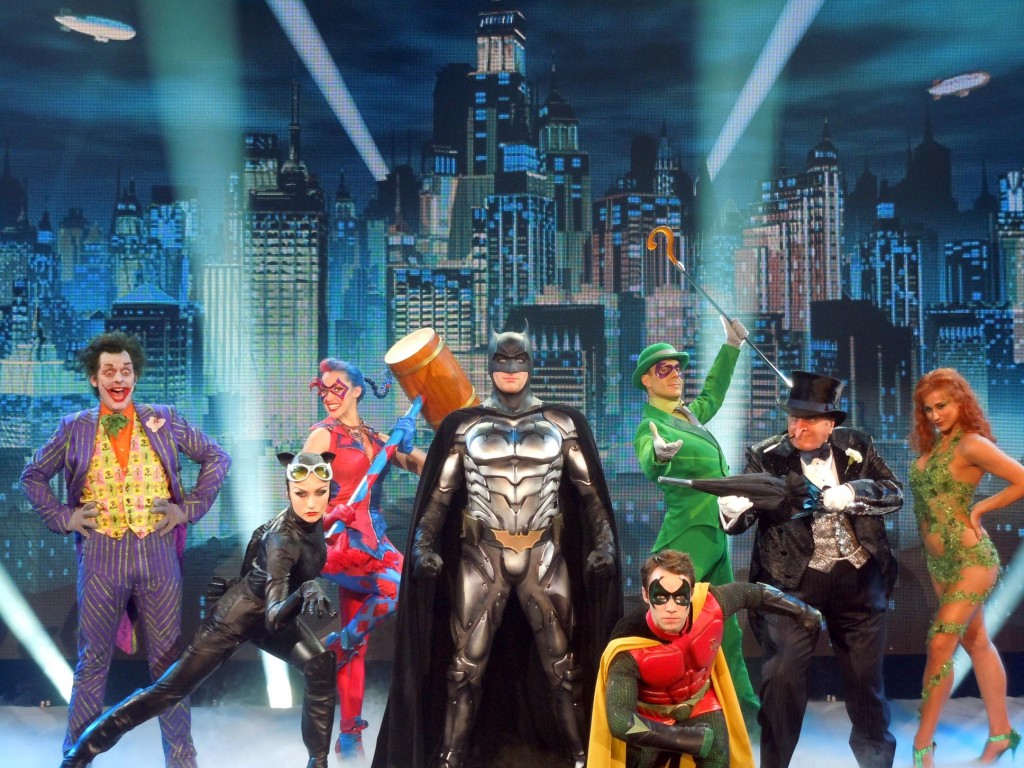 Batman Live is defiantly more Batman Forever than Batman Begins (fun fact: I stole this line from Joe Innes, don't tell him!) so don't go expecting any broodiness or soul searching, and no murky brown colour scheme; Batman Live is bright and loud, the stage is vibrant and full of movement, particularly helped by a large animated screen behind the performers (one of the stars of the show). The acting is completely hammy and over the top, I didn't think anyone could ever be as plucky as the guy who played Robin is; also, look out for the faces that Batman makes in the shows final bows, looking tough dude.
Batman Live contains a vast array of entertainment from acrobatics and trapeze to dance and high flying action sequences, and although this is all very entertaining I did feel the performance was limited to just the stage and a small amount of space surrounding it, which sometimes made the action feel quite distant in such a large venue. Screens relaying the show live (like in music gigs) or bringing some of the performance out into the audience would have helped here and made some parts even more thrilling. The show has a high technical standard; all scenes ran fast one into the other, with actors appearing from behind the back curtain, up through hidden trap doors and even down from the ceiling.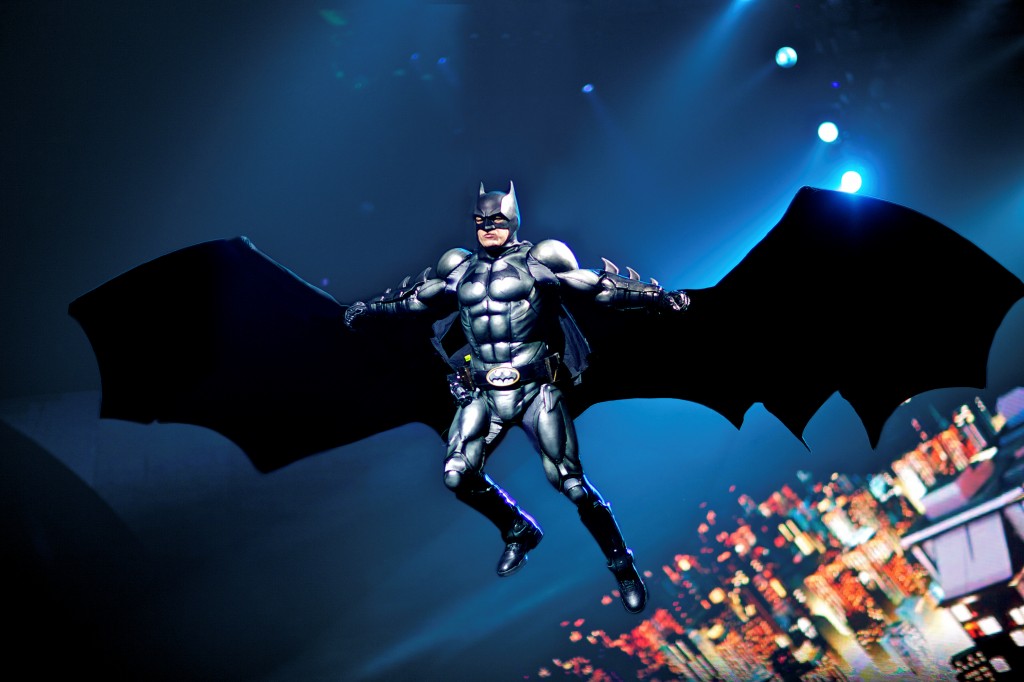 Batman Live bears no resemblance to either of Christopher Nolan's films, and I did hear some disappointed comments being thrown around as everyone left, but if the production team had gone in a 'Nolan' direction, half of the audience at the I attended would have been too young to even get in! It's an awful marketing phrase, but Batman Live really is family fun, the show has some great acrobatics and lots of inventive ideas. The production has just embarked on a world tour, so go and see it when it comes to a city near you… and if you don't have a child to take then steal one.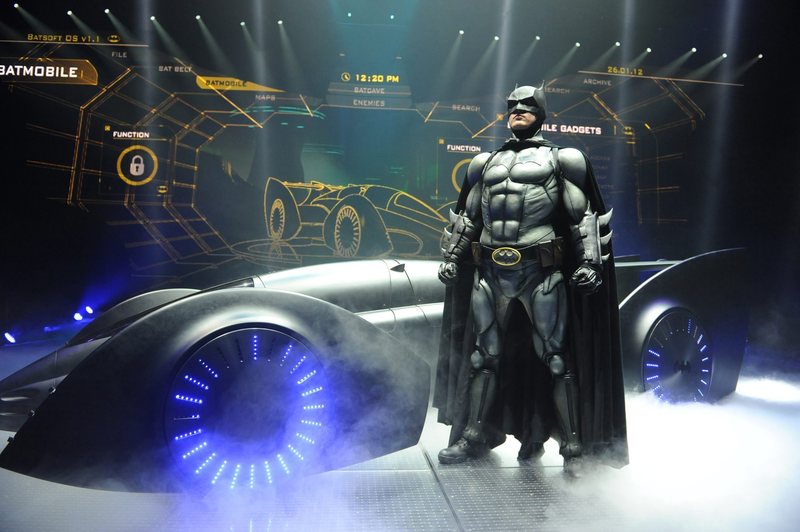 Will Pond.